Junior Programs
Orindawoods Junior Tennis
---
---
Calling all Orindawoods Tennis Families
The Orindawoods Junior Tennis Winter Program begins the week of January 17th!   See below for details.
The Spring Program will begin the week of March 21st.
We wish our high school boys good luck in their 2022 Spring Team season! 
Congratulations to our Orindawoods Junior players for their success in our Orindawoods Junior Championships! They battled October rain as well as players from Contra Costa and Alameda to take home some very stylish trophies.
Parker Grenby and Dilara Basegmez Girls 16s, Summer Chang Girls 14s, Jack Whitaker Boys 12s, Patton Bittner Boys 10s, Greydon Ting Boys 14s.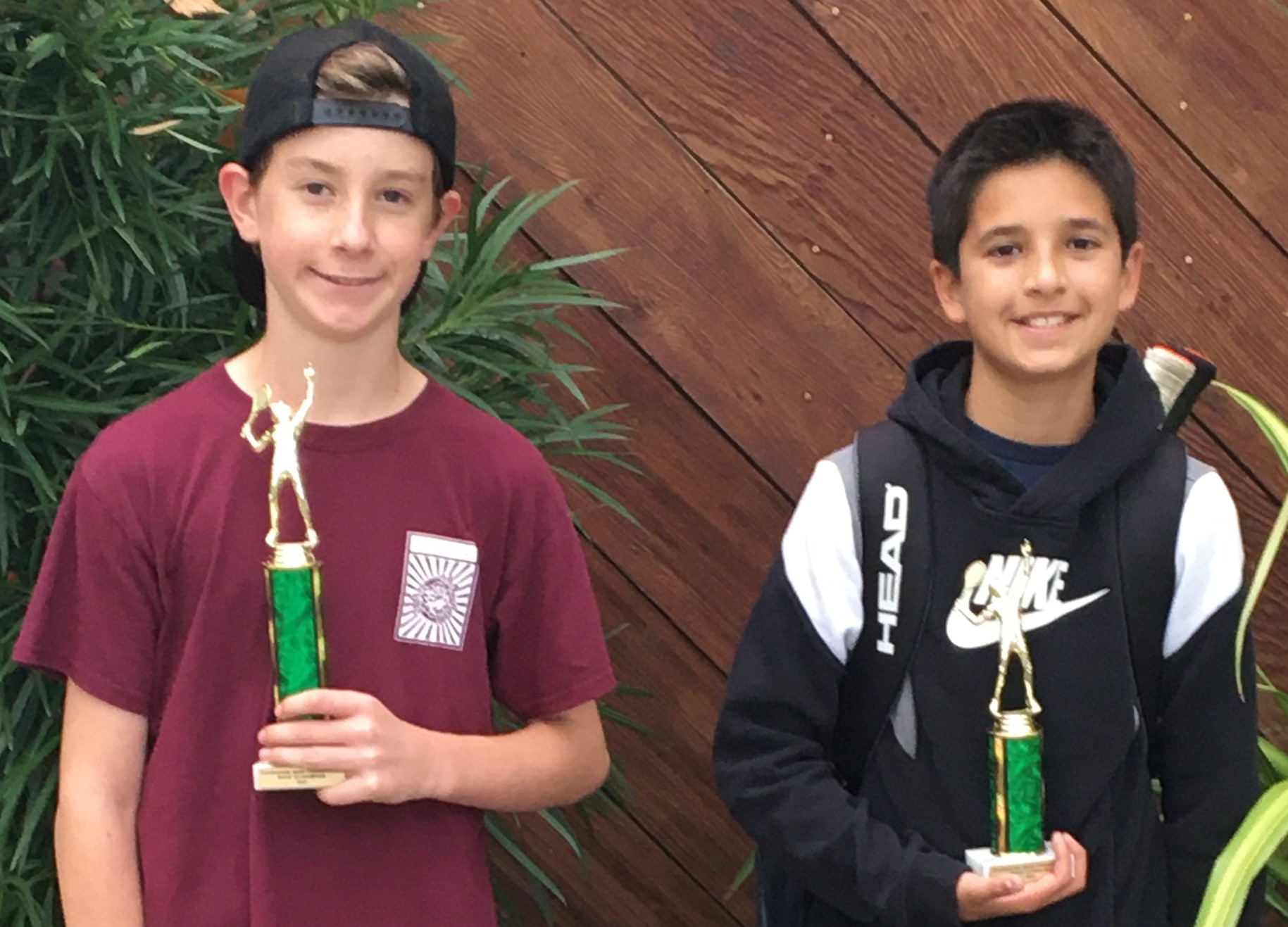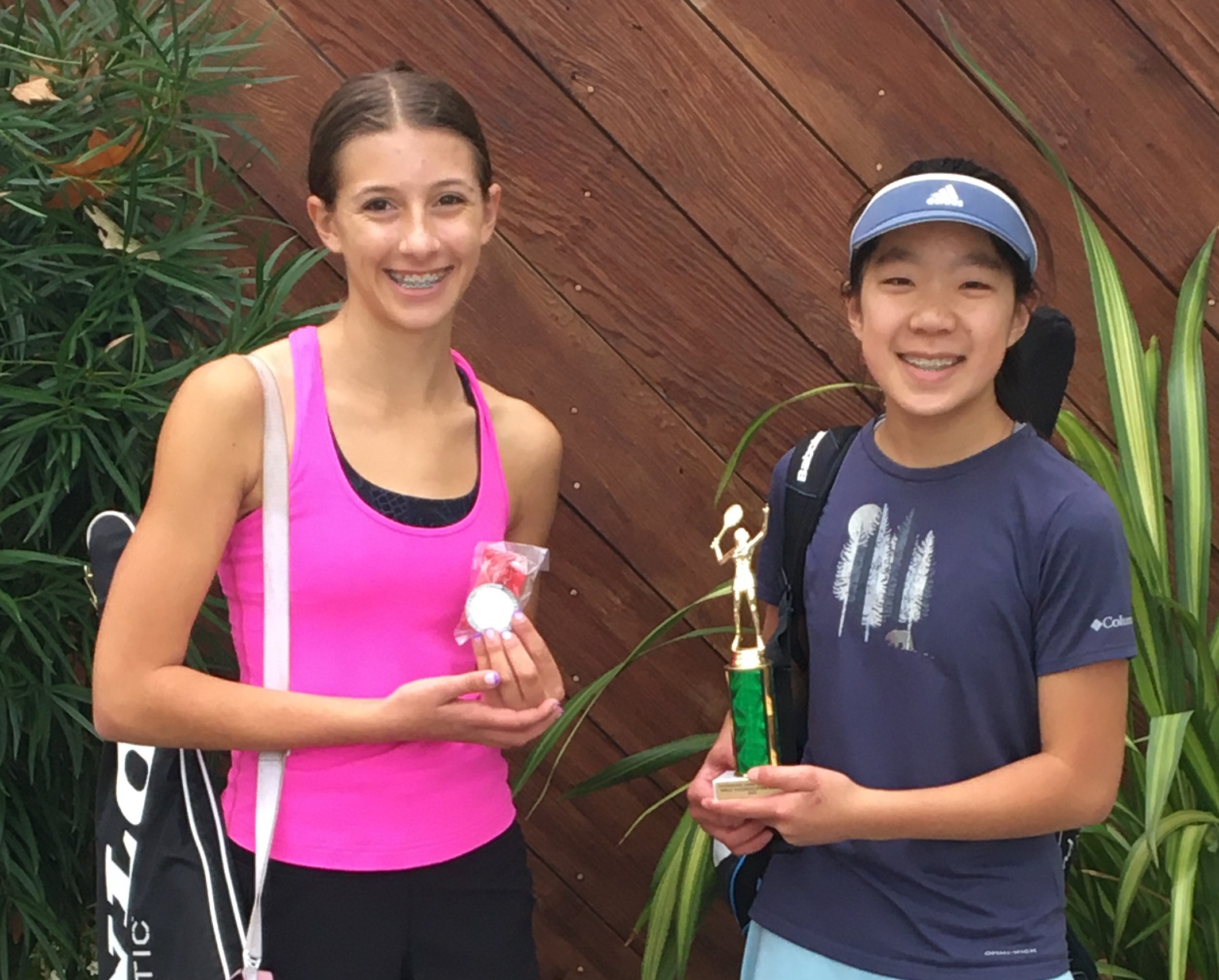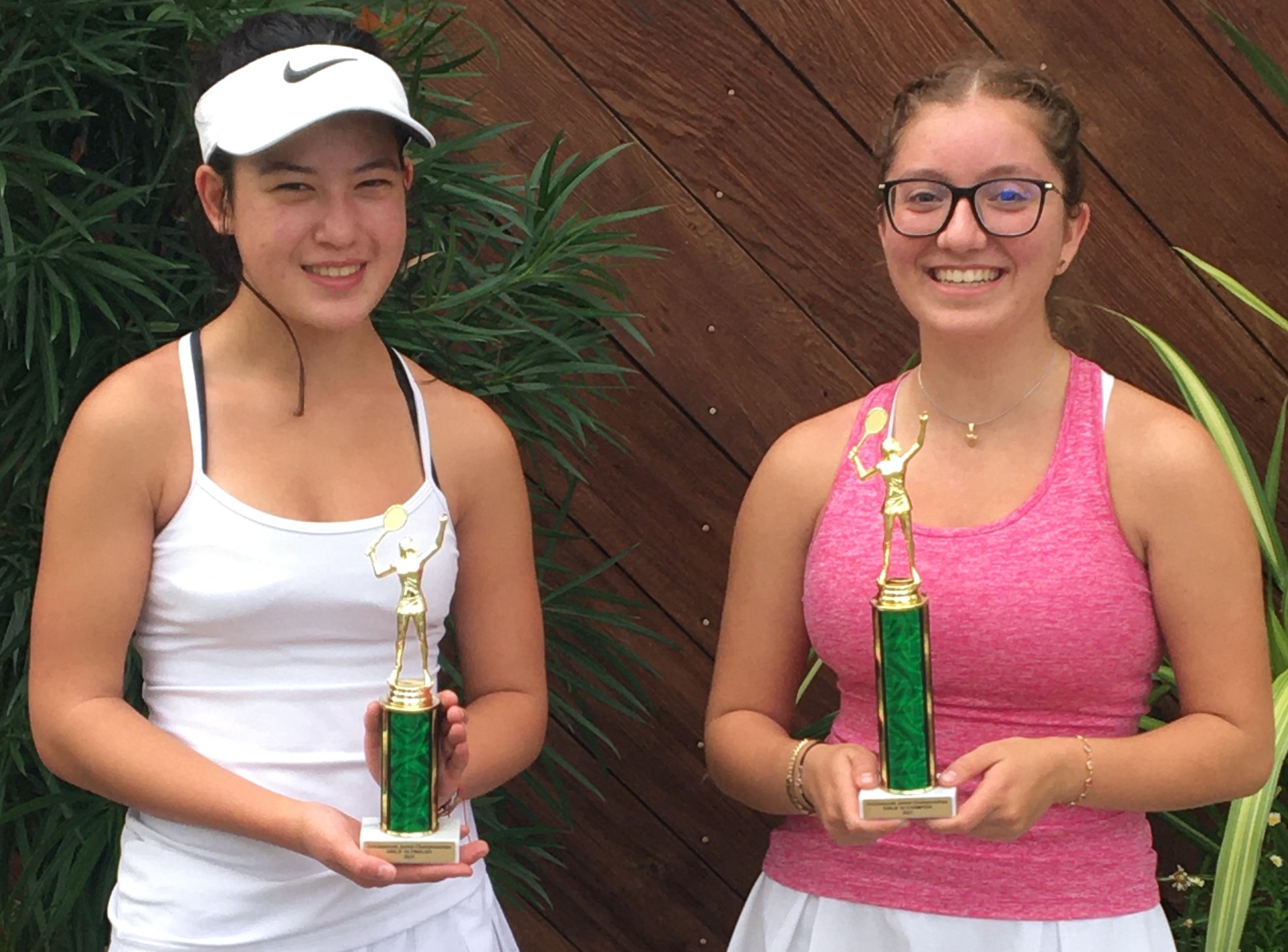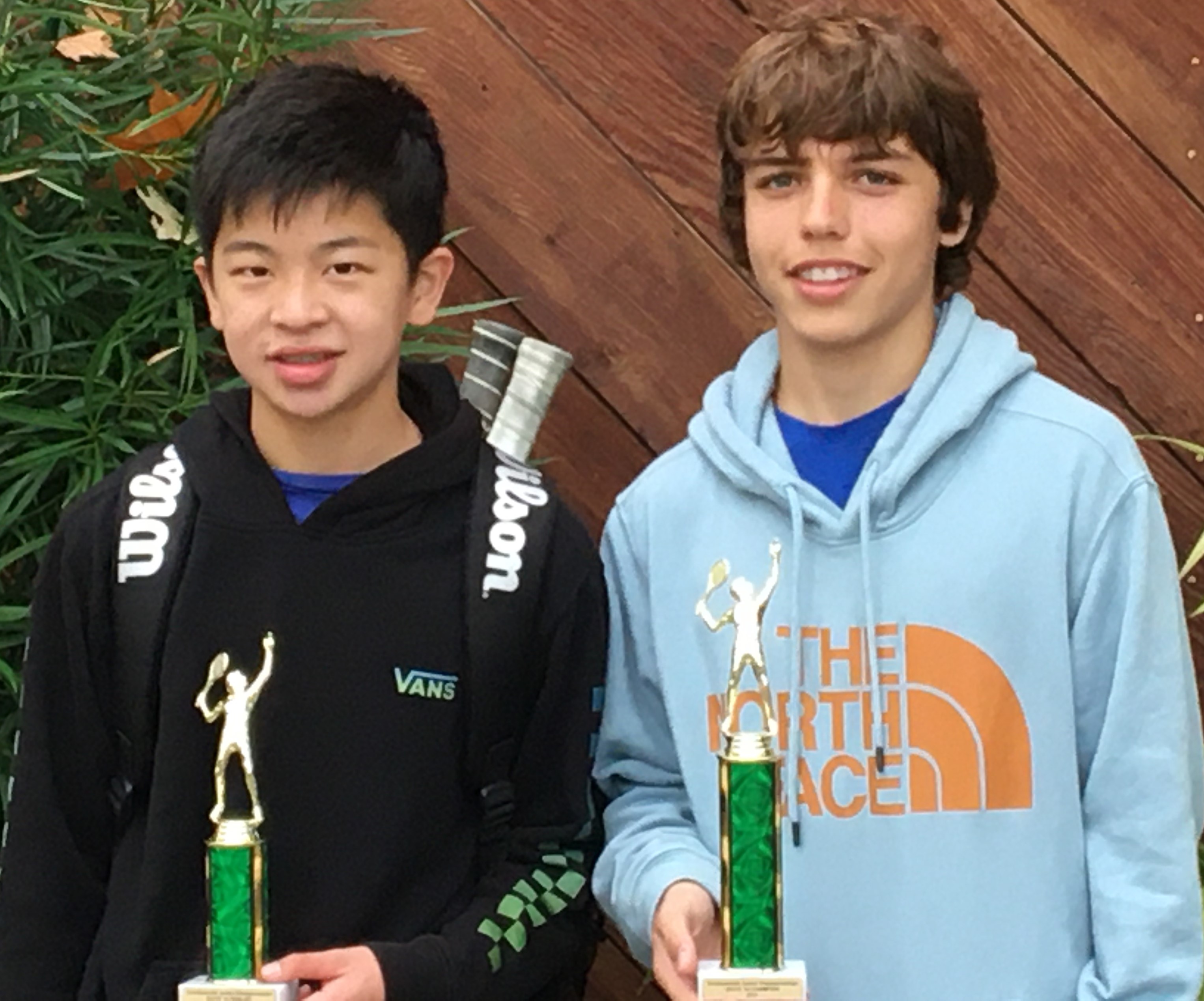 Junior Tennis at Orindawoods!

 
The 2022 Winter 

After School Clinics

begin the week of January 17th and run through the week of March 7th.

                        The Clinic Sessions will be led by Head Pro Patric Hermanson with help from our fabulous junior coaching staff, consisting of present and former High School Team players.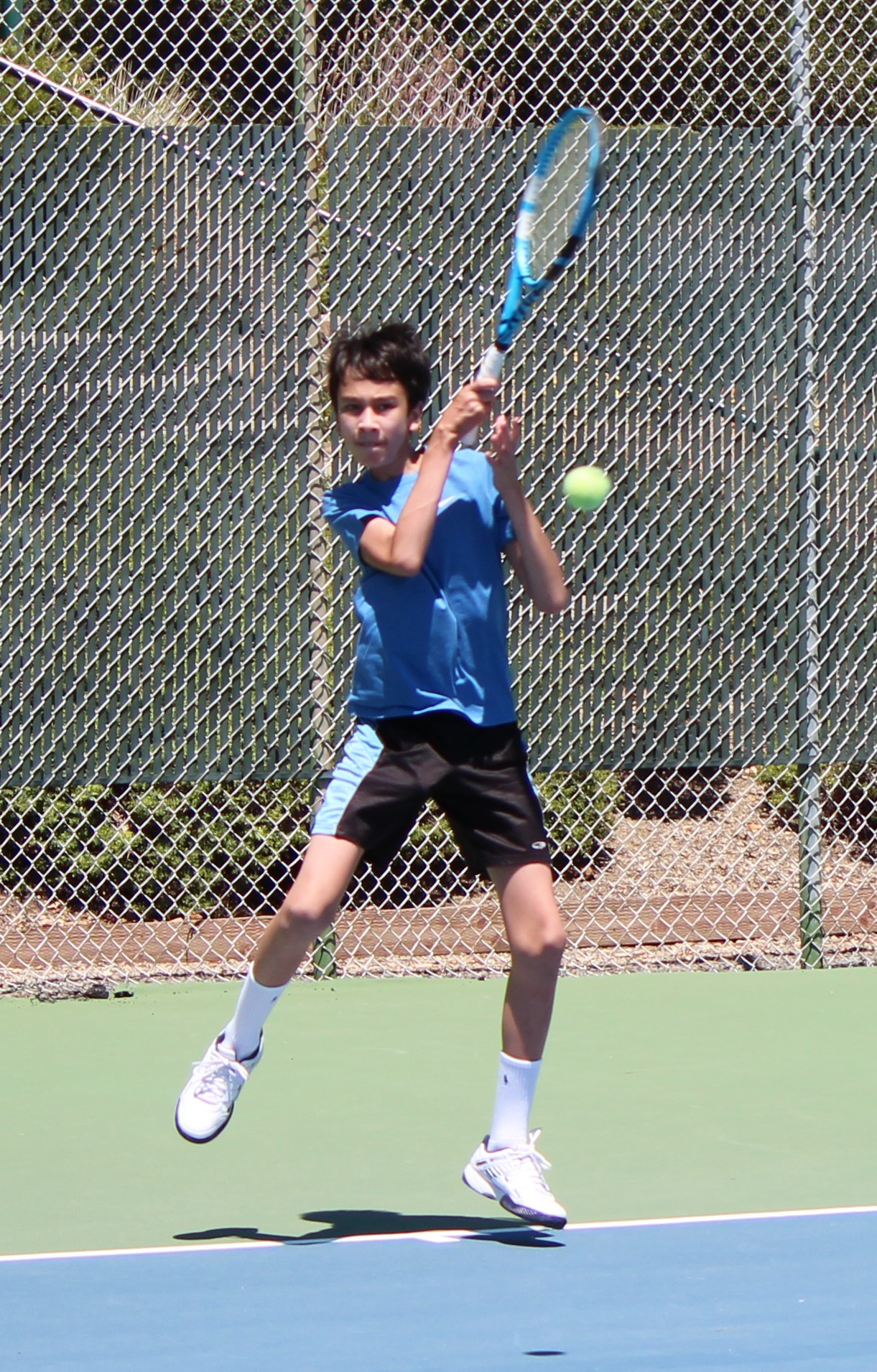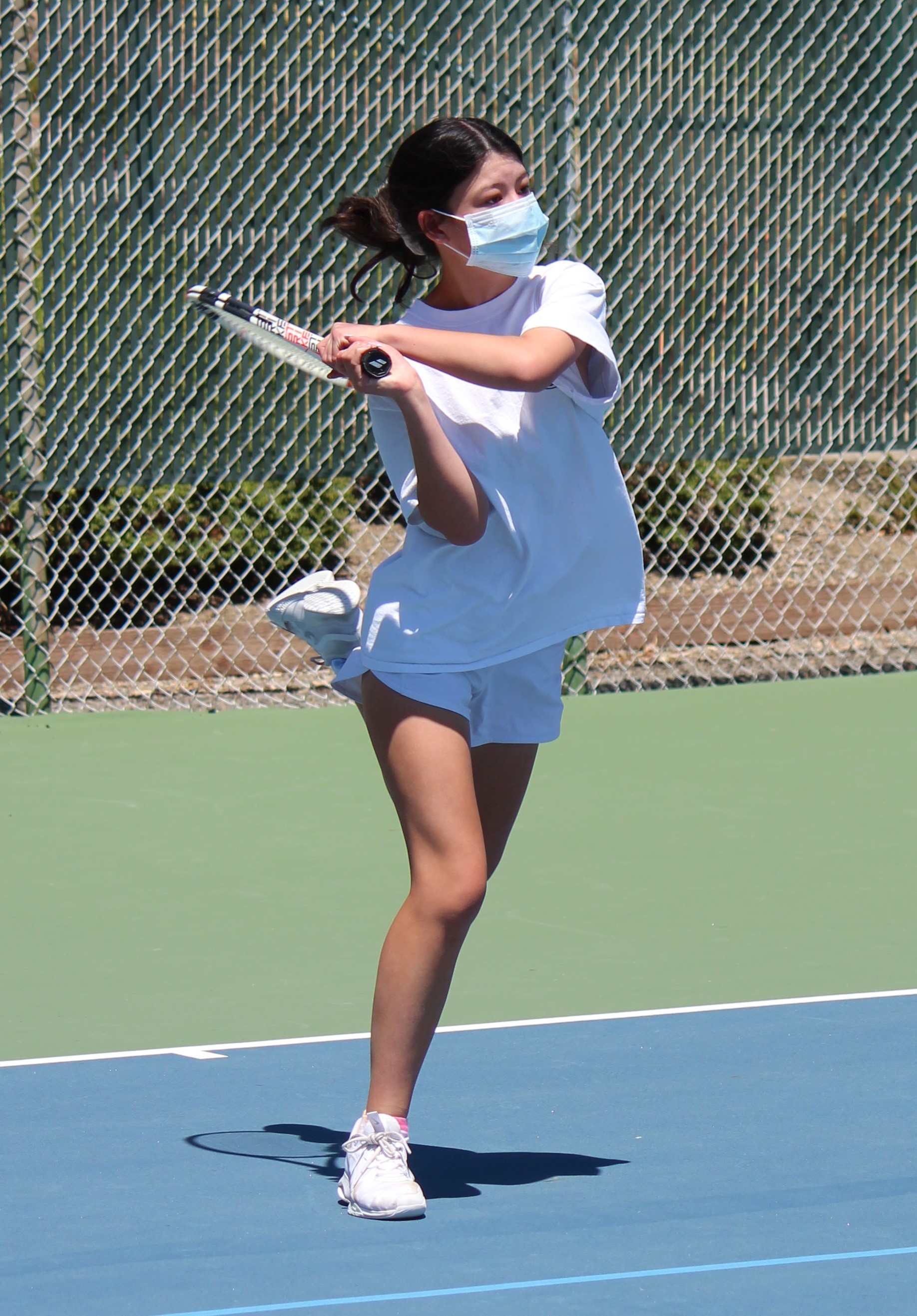 We are proud to announce the return of our Summer Program to the courts of the Orindawoods Tennis Club!
The program will consist of eight weekly sessions running Monday through Thursday for kids ages 8 to 16.
Unvaccinated people are required to wear masks when in the club house or pro shop.  Masks are not required outdoors.  These policies are subject to change.   
Choice A: Full Clinic 12 noon to 3:00pm

With the use of stroke instruction, skills drills, fitness training and match play, we will provide the beginning, the intermediate as well as the advanced player with a fun and challenging tennis learning experience.  

Cost per week: Members $180.00/Non-member $205.00

Choice B: Half Clinic 12 noon to 1:30pm

This class will include stroke instruction, skills drills, fitness training and some match play.  For kids of every skill level.

Cost per week: Members $115.00/Non-member $130.00                           
2021 Summer Program Dates
| | |
| --- | --- |
| Session #1 | June 7-10 |
| Session #2 | June 14-17 |
| Session #3 | June 21-24 |
| Session #4 | June 28-July 1 |
| Session #5 | July 5-8 |
| Session #6 | July 12-15 |
| Session #7 | July 19-22 |
| Session #8 | July 26-29 |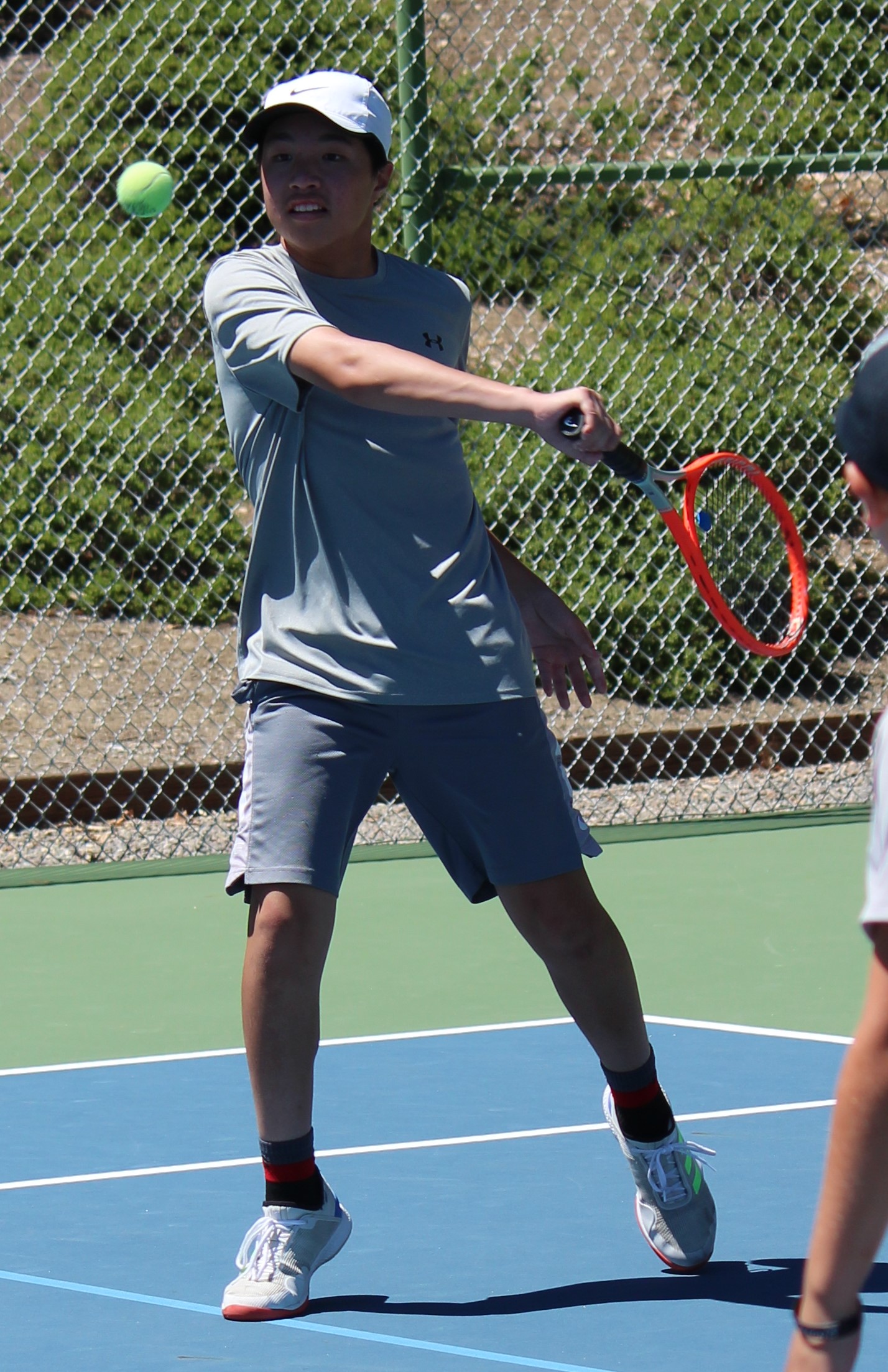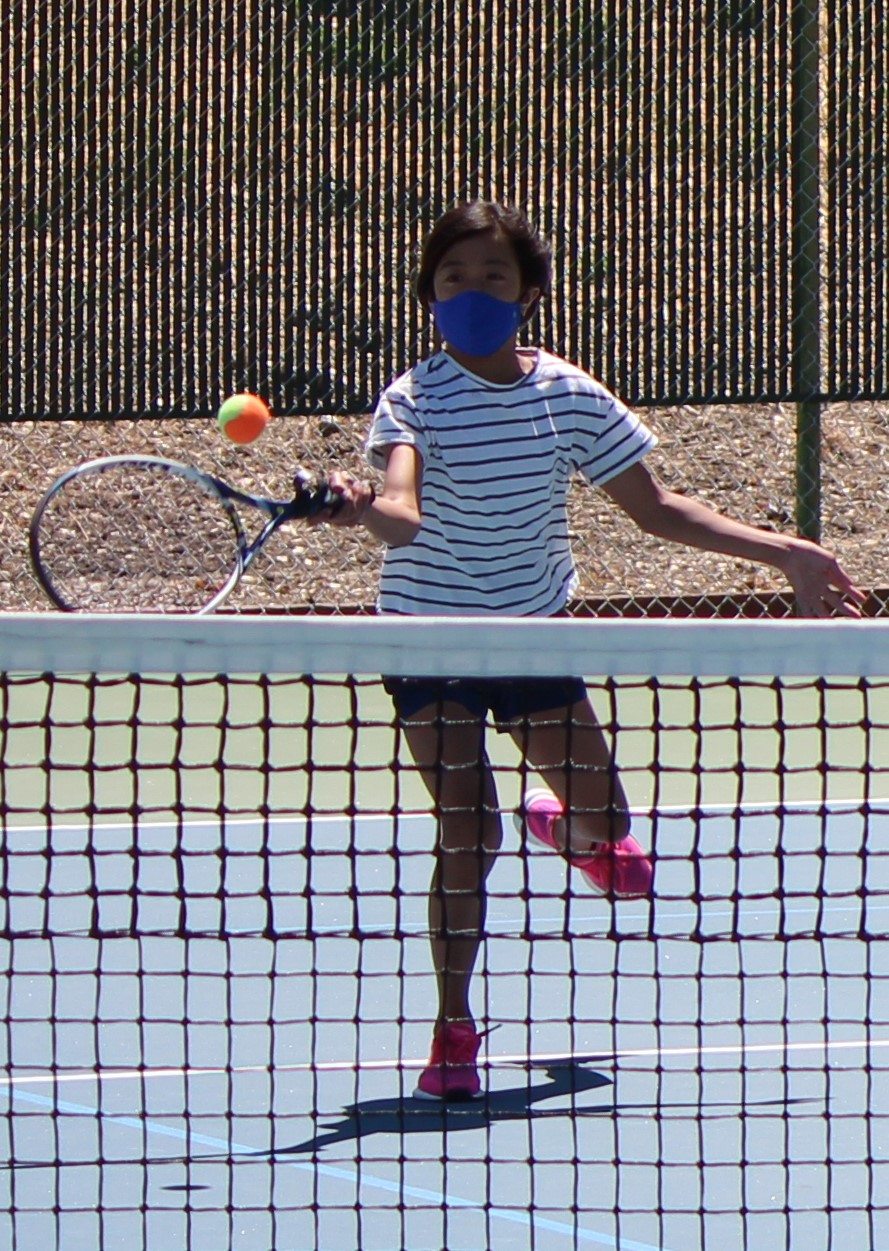 Class Schedule and Prices for The 2022 Winter Session (8 week session)
Sign ups for Members and Present Clinic participants: December 7th through December 17th. 
Open sign ups begin December 18th.
Masks are to be worn when indoors at the club.  Masks are optional on court.
The Member price is the first price listed, non-members pay the second amount.
Class

Times

1 day / week

2 days / week

Lil' Ones (age 5-6)

Tuesday or Thursday 3:15-4:00pm

$115/$130

n/a

Future Stars (7-10)

Tuesdays 4:00-5:30pm


$215/$240

n/a

Tennis Development (11-15)

Thursday 4-5:30 pm


$215/$240

n/a

Tournament Training




(invite only)

Wednesdays 4:30-6:30pm

$275/$300

n/a
The Future Stars Group is for our 7-10 year old players.  Red, orange and green dot balls will be employed where they are appropriate.  Stroke instruction, tennis games and match play will all be part of the curriculum.  The Tennis Development Group is for our beginning to intermediate 11 to 15 year old players.  In this class we will work on refining technique, improving footwork and developing strategic awareness for successful match play.  The Tournament Training Group is an invitation only class.
Notes:
Masks are required when inside the club house and when entering the pro shop.    Payment will be a touchless process through our Square System, on the first day of class.  We accept all credit cards and Apple Pay.
Special Discount: 10% discount off the cost of the second sibling. Discount taken off the lower of the two costs.
Cell phone use during class time is limited to emergencies, or with consent of coach.
Inclement Weather: in the case of questionable weather (rain), please call the Pro Shop for a court condition update or check the court conditions on the Home Page of the Club website.
For more information and to sign up e-mail Patric at patric@orindawoodstennis.com Tennis shoes required (no black soled shoes).
---
2021 Summer Junior Clinics